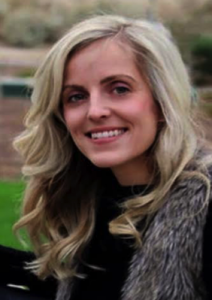 Julia Lorence
Researcher
Bio
Julia Lorence is a Junior studying Biomedical Sciences with a minor in Integrative Health at Arizona State University. Julia was introduced to the Precision Neurotherapeutics Laboratory through the Barrett Premedical Scholars Program, which allowed her to attend different labs (phlebotomy, casting, and suturing) and the opportunity to shadow a variety of Mayo Clinic Physicians in different specialties. She joined the lab in January 2017 as a measurer. Besides measuring brain tumors, Julia was given the opportunity to conduct her Barrett Honors thesis research in the lab where she is currently investigating sexual dimorphism of Glioblastomas.
In Barrett, the Honors College at ASU, Julia is involved with B.U.D.S. (Barrett Upper Division Students), a club which focuses on acclimating new transfer students to the Barrett community, and the American Medical Student Association where she mentors the incoming freshman and transfer Pre-health students.
In her free time, Julia loves spending time with her family and she works with incoming refugees through the Arizona Refugee Coalition to help adjust to their new life in the United States. It is her dream to attend medical school to become a pediatric surgeon one day.